Having the right toys is essential for your child's growth. Informational games help in the optimal cognitive building along with the development of social abilities and motor skills, not just because of machine learning. Playing with toys is the most effective way for children to begin learning. And at such a young age, children like exploring and learning something new. Being parents, we love filling our homes with toys that our children appreciate and enjoy. However, did you also know that motivating your kids to play using interactive learning toys may help them improve their cognition and motor skills? Yes! Early introduction of educative and bodily exercise toys into a kid's formative years has been shown to improve their awareness, creativity, as well as social competence. And for that, you need the right kind of toys which is exactly what we cover in this article.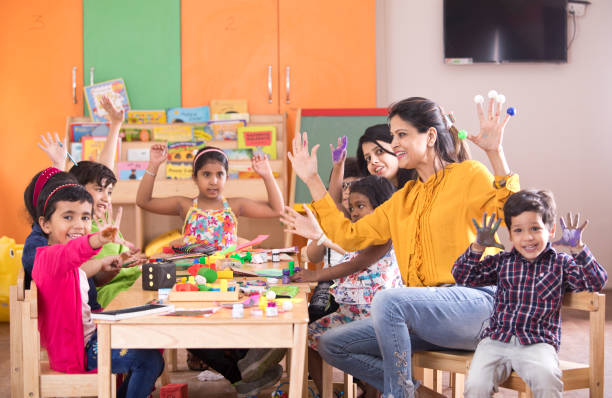 But What Difference Will the 'Right' Toys Make?
Kids are natural spectators and thus, excellent learners. It is up to you how to assist and mold their intrinsic learning abilities to construct a brighter future. Those blocks with letters of the alphabet or digits on them aren't always the most interactive and educational toys. Educational toys include colorful objects and appealing riddles. You also don't have to be concerned about the stress that these educational gadgets may put on your young children. These toys are so well-designed that your children won't even realize they're learning since they're having so much fun!
Toys are designed to encourage learning via playtime. Here are three things you need to understand when pondering over the right toys got your kids:
Educational toys are intended to aid in the growth of your child.
Your youngster will believe it's simply a dream come true because quality toys are so intelligent.
Your kids will be both, playing and learning, throughout the process.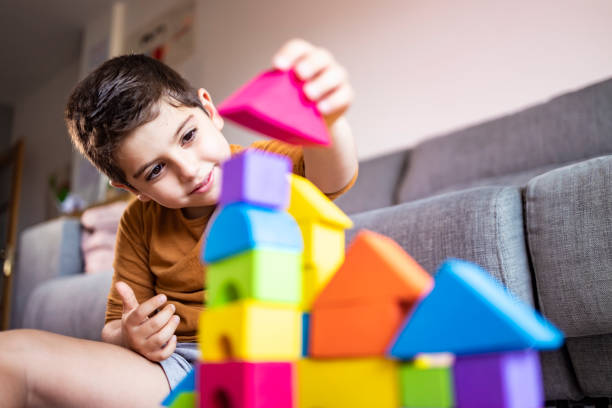 Things to Consider When Buying the 'Right' Toys
Will your kids play through learning and vice versa?
Learning via play has been scientifically demonstrated to be beneficial. They play with it because it is fun for them. Educational toys meet this particular need or want and provide value by being built to promote and develop certain abilities in your child. Kids who play with the appropriate educational toys tend to grow faster. Playing is unquestionably the most organic way of learning.
Does the toy enhance your child's problem-solving abilities?
Instructional and developmental toys have been shown to improve a kid's level of intelligence through improving retention of information, dexterity, and reading. Learning toys and activities for kids help them stretch their brains and expand horizons. These difficulties will help young minds mature and acquire greater problem-solving abilities over a period.
Can the toy help your kid be more creative?
The right educational toys not only promote learning and development but also encourage your children to think imaginatively. These toys include activities that encourage your kid's sense of creativity. Your children will demonstrate their natural talents by creating something wonderful.
Will the toy contribute to the enhanced gross and fine motor skills of your kid?
Toys that are both educational and entertaining are readily accessible. Educational toys have been connected to the development of children's gross and fine motor skills. Small children's vision is enhanced by bright, colorful lights and noises. Older children's fine motor abilities are improved via crafty activities and materials. This is why intelligent play materials cater to every step of a kid's motor learning, starting from the earliest grasping impulse to finally building the entire fine motor skills improvement. This will also help children develop stronger personalities and communication abilities.
Does a toy enhance your kids' social skills?
While kids play at their homes, are they working on their social skills? Absolutely, you may use educational toys to do so since they encourage drama and appeal to your kid's figment of the imagination!  As a result, your youngster will play a new part each time. This is beneficial to social abilities as well as building compassion. Compassion should be practiced from an early age. You may teach and socialize your youngster directly in your own house. Children engage in character, learn about sentiments, and show compassion through educational toys. Such toys will expose your kid to a variety of social settings, including collaborating, mentoring, connecting, caring, and having to wait. As kids react majorly to emotions like anger, amusement, and grief while playing, they acquire emotional maturity and become aware of interpersonal skills.
Will your kid benefit from concentration building via that toy?
The right educational toys can aid children with attentiveness as well as the memory tasks abilities required for practical activities by helping them to maintain concentration throughout an activity. Your kid's focus will enhance if toys are introduced early. This easy strategy will pay off subsequently in their academic journey. It's critical to realize that each child is unique. The object that may attract attention and concentration will vary greatly from one kid to another, just like needs and wants do. Utilize your kid's interests to help them focus and pay attention.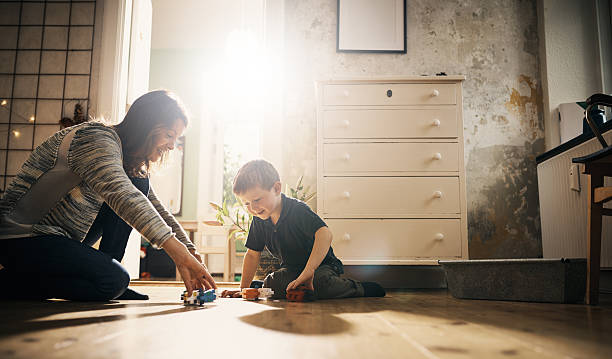 There seem to be no age restrictions when it comes to introducing educational toys to your kid. Such toys serve infants, toddlers, learners, and older children alike. Thus, you should devote effort to choosing age-appropriate educational toys for them. Need some help with that? Toys Ace has got a brief guide for you right here!
Musical instruments, interconnecting toys, basic board games, artistic toys, baskets, blocks, as well as action figures are among the greatest developing toys for youngsters. Assessing your child's interests and developmental phases will aid you in selecting the right educational toys and games for your young kids.