Why Your Kids Should Engage in Paper Art and Craft
Paper art projects are a great way to get your kid's creativity going home. Art and craft help us calm down, work through a job piece by piece, and reach the desired goal in a society of over-stimulating technology—all while simultaneously developing your kid's imagination. It can also be difficult to get youngsters engaged in an exercise that does not include some type of digital gadget in today's technology-driven environment. Their daily lives are surrounded by many technological devices, but paper art is truly essential for youngsters nowadays.  In spite of numerous learning options afforded by technology, painting and craft may still be a fun way for children to discover originality, improve attention, develop motor skills, express sensitivity and expand kids' vision.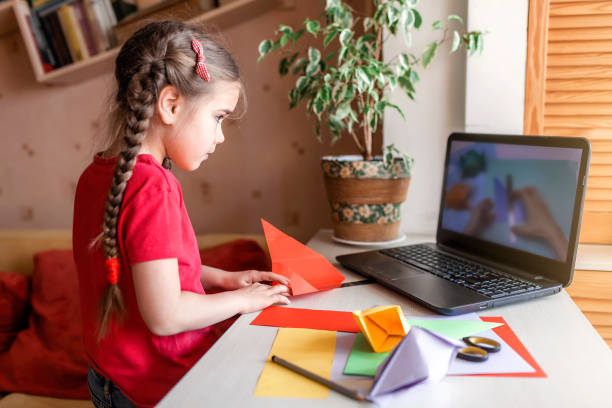 Paper crafts are a type of art and craft activity that allows children to express themselves creatively. Continue reading to learn about its benefits!
What is Paper Craft?
Making something out of paper is referred to as papercraft. This broad category encompasses a wide range of styles and practices. Paper is highly accessible since it is something that every kid is familiar with. To begin with, it's a low-cost material that's also incredibly tactile. As a result, it's gaining a lot of traction. There are many basic paper crafts that can be completed quickly at home, but lately, we've seen a lot more complicated work performed with paper. Decorative, intellectual, and therapeutic benefits can all be found in papercrafts. Since it is so accessible, this art genre is extremely popular with youngsters. Origami, card crafting, paper blossoms, decoupage, quilling and paper crafting are all examples of papercrafts.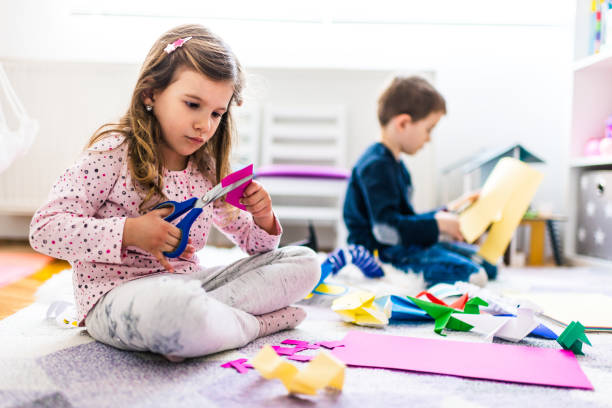 Benefits of Paper Craft Amongst Kids
Improves life skills: From a simple paper-craft exercise, kids may learn life skills? Sure!  Paper-craft is hard work that constantly takes accuracy to get the ultimate desired output, and life skills are abilities that grow with human problem-solving skills needed in a kid's everyday life. As a result, there could be a series of aspects to prevent and resolve in order to get the intended result. These issues assist children in learning a variety of life skills.
Helps kids spend time with family: Papercrafts, like any other activity you play with your children, encourage them to develop a strong relationship and make memories with you. Selecting a paper project, carrying it in accordance with the guidelines, and enjoying a goal achieved are all activities that both you and your family may do together.
Facilitates goal accomplishment: Your child can follow the given step-by-step method to accomplish a project from start to finish if they have a purpose in sight. Walking through something like this with your child and enabling them to contribute creatively shows children what all they can do if they set their mind towards it. This course also shows how their decisions and how far they break the given instructions have an impact on the result of any event.
Enhances fine motor skills: If your children are in preschool or toddlers, the growth of muscle strength and motor function, such as arm, fingers, and wrist movement, becomes a priority for you as their parents. Paper crafts help youngsters to sketch, rip, glue, and draw, among other dexterity-building activities. These exercises improve children's fine motor abilities and their capacity to focus for extended periods of time. Paper crafts provide children real building bricks, focusing their attention on each stage individually.
Lights up their creative and curious side: Are we going to make a sun? Is it a creature? Is that a flying car?  Whatever your kid's paper creation turns out to be, the trip always begins with a single piece of paper which is followed by their creativity all the way to the end. Every choice your kid makes anywhere along the road is an opportunity for them to express themselves creatively and learn about their inclinations. The apparently few choices they make, like color selection and material preferences, have the greatest influence on the successful completion of a project.
Indulges kids in critical thinking: Papercrafts encourage critical thinking in your child. They have a lot of options while they concentrate on their project, so it's a great opportunity for them to understand how their decisions affect the future. If your kid does something well or makes a good decision, they are more inclined to do the same again. But on the other side, if they notice that a particular choice did not provide the desired result, they may make changes to better the situation next time.
Helps them focus: Kids are free spirits, and their brains are constantly wandering around their imaginary worlds, but they just can't settle into a routine until they develop a passion for that task. This is exactly how children's concentration works: excitement makes them attentive, but a loss of interest causes them to become less focused. Paper-crafting may be a great way for youngsters to improve their concentration. Kids continue attempting until they reach their desired result because paper-crafting holds them occupied until it is completed.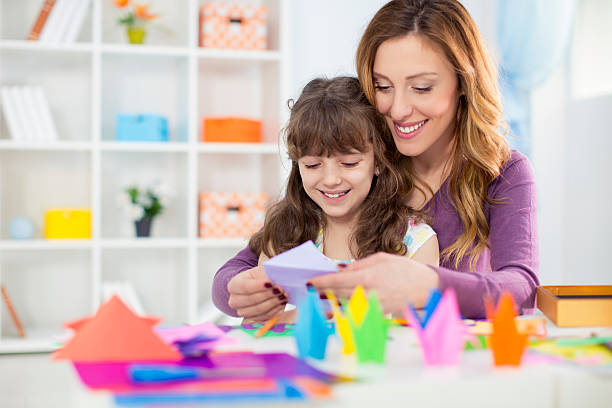 Paper crafts may be a fun way for youngsters to express their innovation and inspiration. It will assist kids in developing problem-solving skills as well as fundamental motor skills. If you're searching for a fun hobby for your kids to do where they may make errors and learn, paper crafts will always be a good option.